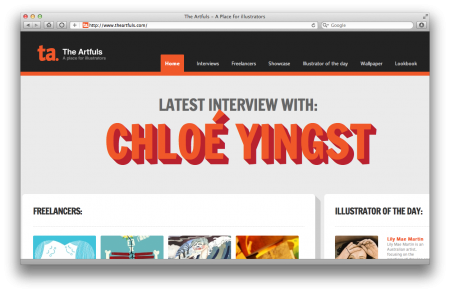 A couple weeks ago I started following The Artfuls, an online platform for illustrators to share their work, on Twitter. Tony, the guy running the show, saw that I followed him and proceeded to check out my work, and then invited me to be a featured artist on his site!
This is one of my first interviews and I found it really difficult to write about myself. You can check out the whole interview here.
Thanks Tony & The Artfuls!