Editorial illustration for "No Safe Place," an article in the Texas Observer about organized crime and its effect on the wealthy and middle classes of Mexico. The article follows the story of a women, Ana, whose husband was kidnapped by mexican cartels. In order to get her husband back Ana had to give up everything: their car, home, as well as assets to her husbands job. Ana's family, as well as many others, fled to the United States to find refuge from the violence that is engulfing their homes. Now they are struggling to make ends meet in the United States while longing to return home. The original concept for this illustration was to depict the golden eagle found in the Mexican Coat of Arms struggling against several rattlesnakes rather than the single snake it triumphs over traditionally. We decided that the golden eagle has such a powerful presence that it wouldn't quite convey the idea that the victims of gang violence, like Ana, are utterly helpless to the situation. Instead we changed the bird to a dove, the quintessential symbol of peace and innocence, to strengthen this concept.
You can read the full article here.
Final product with some details and process shots below.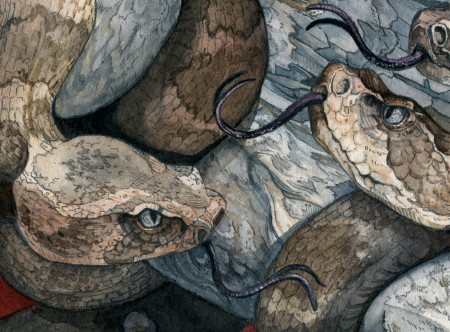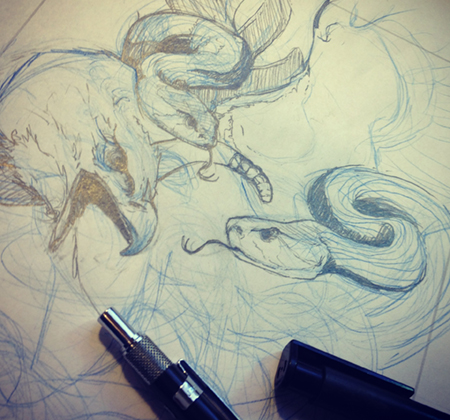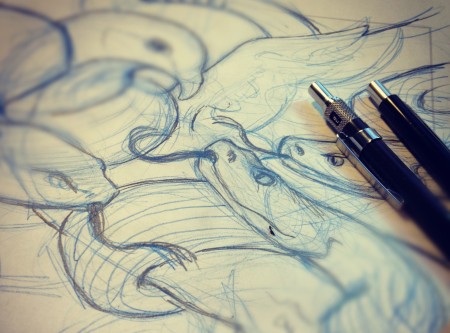 Digital Color Exploration: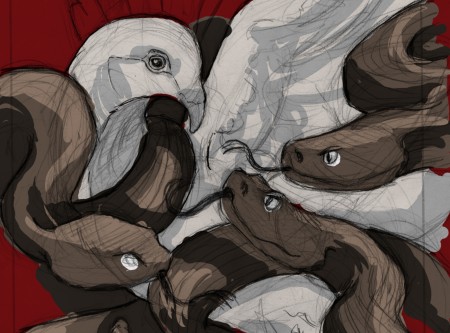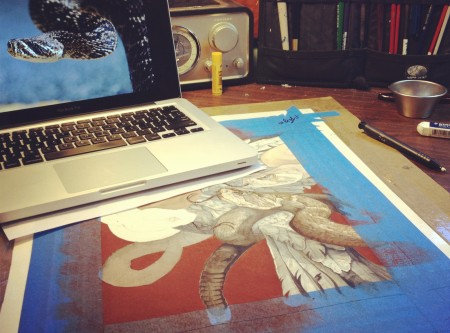 Thanks to Art Director Kate Iltis over at EmDash for the opportunity!