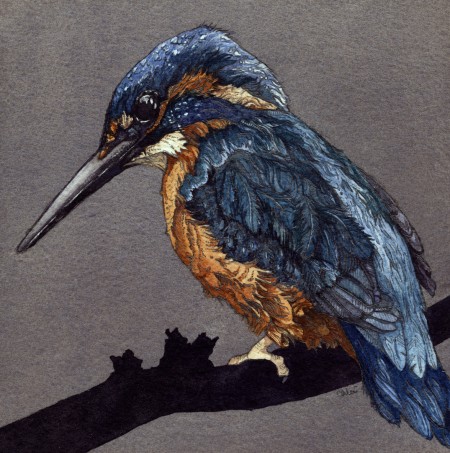 This guy started out as an experiment. I purchased some new watercolor paper to try out and 10 hours later I accidentally made a finished piece! I've always been drawn toward kingfishers, most likely because my Mom likes them so much.
They have some interesting lore associated with them. In greek mythology Alcyone married Ceyx, the morning star, and together they called one another Zeus and Hera. Of course Zeus and Hera didn't appreciate this much and Zeus threw down a lighting bolt to kill Ceyx. Alcyone found out and naturally threw herself into the ocean in grief. Out of compassion, the gods turned them into birds, the first ever kingfishers.
The original piece is for sale on Etsy.